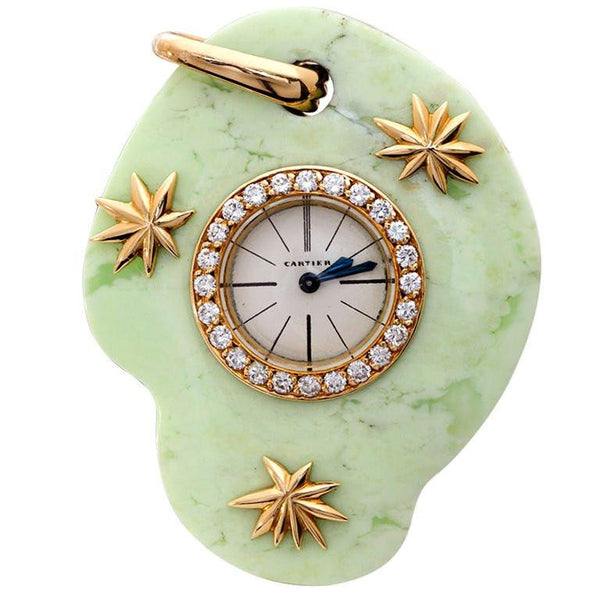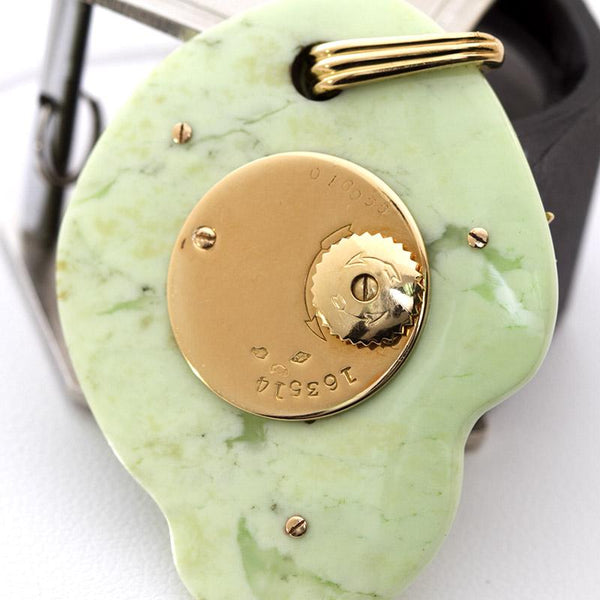 Cartier Paris
Cartier Paris Rare Art Deco Jade Pocket Watch Pendant by Edmond Jaeger
Regular price
$19,000.00
Sale price
$12,800.00
---
Rare fanciful Cartier jade watch pendant with 18k gold star bursts. 24 diamonds grace the perimeter of the bezel. The pendant measures 43mm (1-7/10") tall and 34mm (1-1/3") wide. It weighs 20.5 gram. EJ stamping suggests maker was Edmond Jaeger (1858-1922).
No. TMWJ-1086
__
Edmond Jaeger was born in 1858 in Alsace, but left the region during the Franco-Prussian war for Paris. In 1880, he set up his watchmaking workshop and soon became watchmaker to the French navy, for which he would deliver the first ships' chronometers in 1890. In 1903, he challenged Jacques-David LeCoultre to manufacture ultra-thin calibers of his design. Out of their relationship emerged a collection of ultra-thin pocket watches, followed by others that eventually, in 1937, officially culminated in the Jaeger-LeCoultre brand.
In 1907, French jeweler Cartier, a client of Jaeger's, signed a contract with the Parisian watchmaker under which all Jaeger's movement designs for a period of 15 years would be exclusive to Cartier.